With the forum coming to a closing soon, just wanted to tank everyone who has provided me with help, parts, and advice over the last few years. The MSM would not be where it is now without many of you guiding me through the build, and my many years of future enjoyment will be in part thanks to all of you.
That said, recently my daily driver has needed some work so I started searching for a replacement car. Finding a manual transmission car that didn't suck was nearly impossible within my budget, so I got a tip from a mechanic (who track races cars) to look into a prius even though it was automatic because it was an overall great low maintenance, versatile, efficient, and affordable car. I ended up buying his and have had it for one week today and have to say I love everything about it. He did some "mods" to it including 17" RPF1 wheels, H&R Springs, black housing headlights, and red painted tails. Gotta say I'm loving the car, smooth ride, super planted on highway, averaging 49mpg, lots of entertainment stuff, lots of room for bikes, etc. So here is a hello, and a good-bye from my two amigos
2004 MSM "Honey Badger"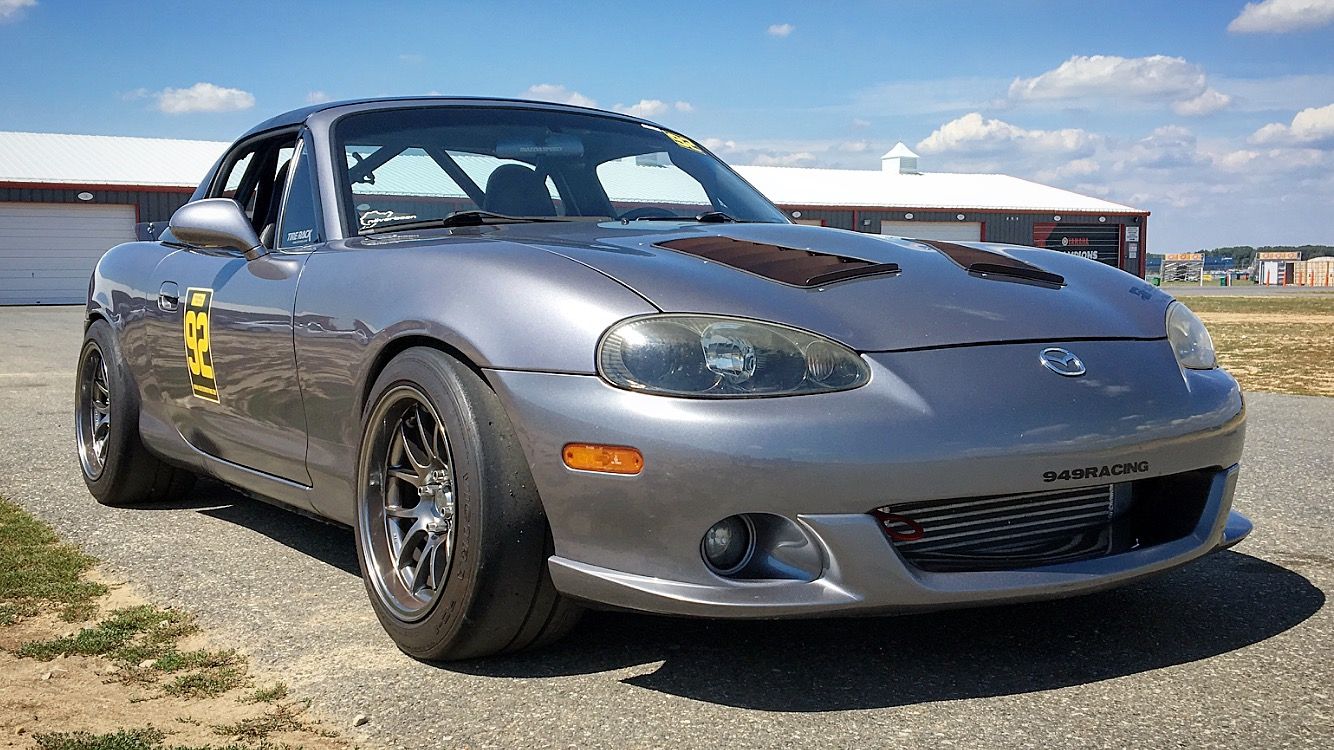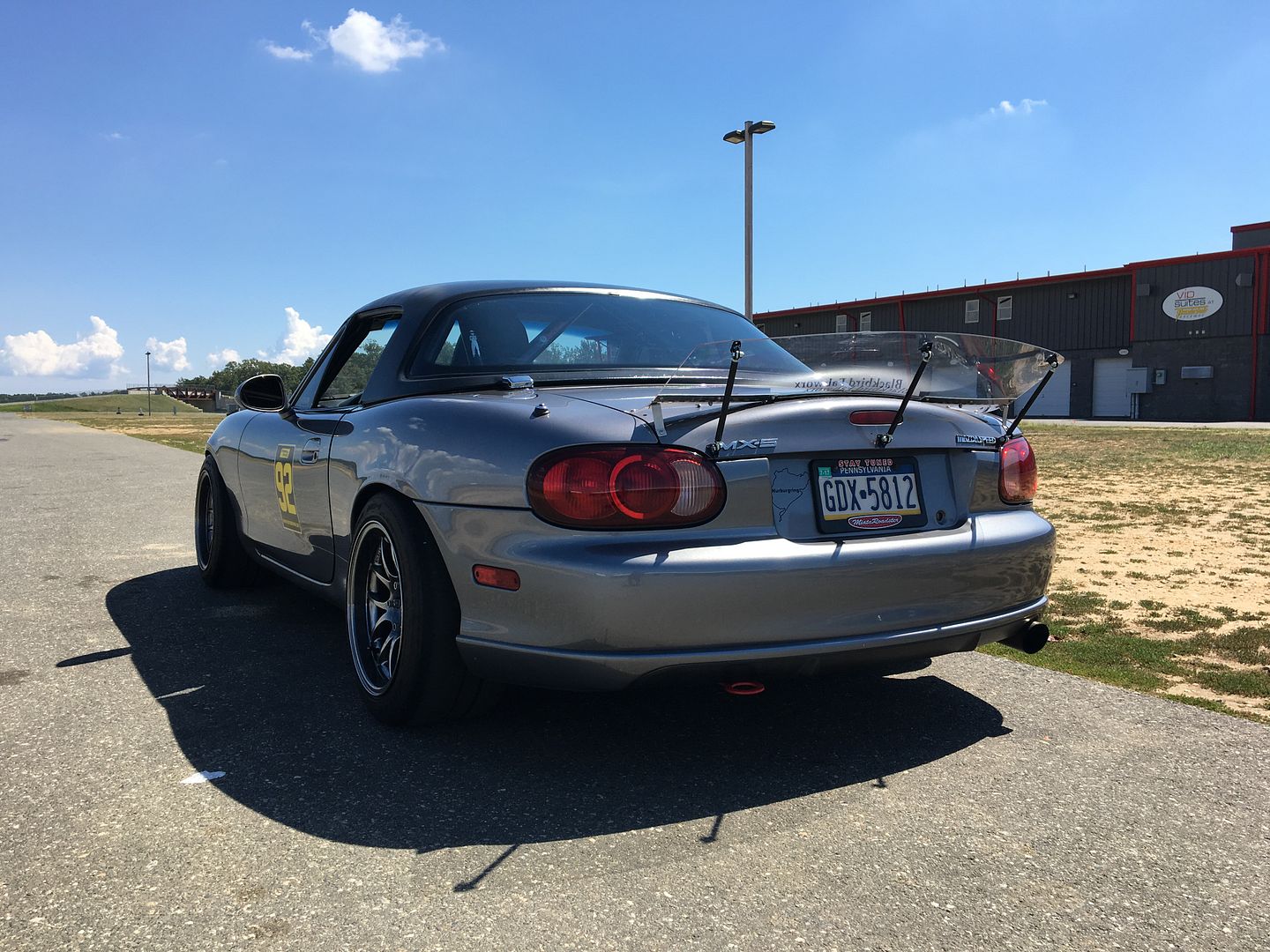 2012 Toyota Prius Level 2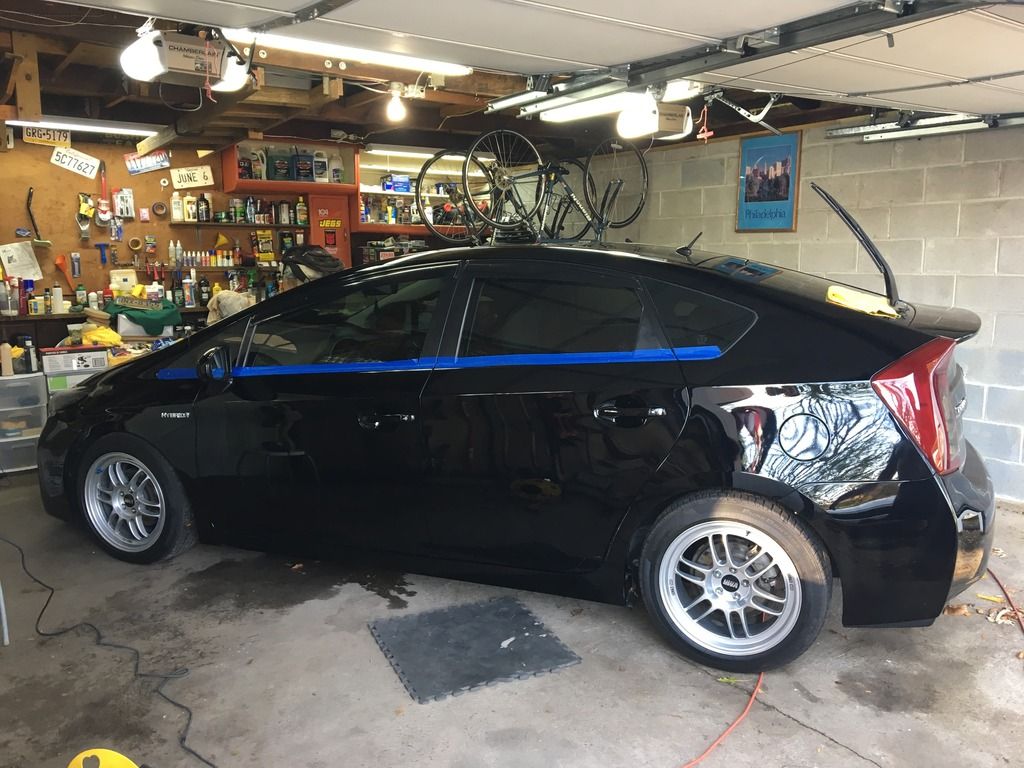 Thanks again everyone, it's been real!